Score Residual Gauge
Model KY500-III for Easy Open End Can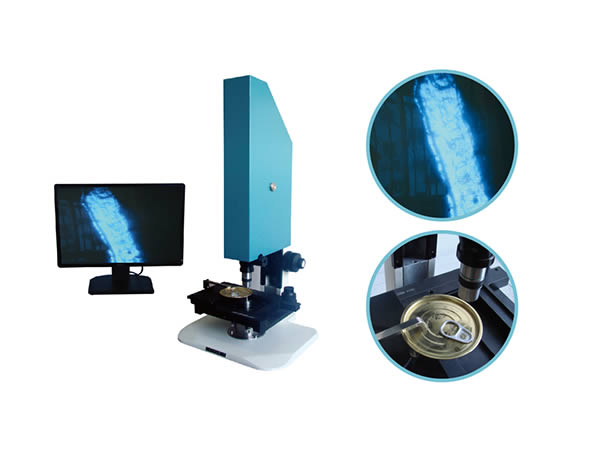 Our KY500-III EOE score residual gauge uses optical positioning and optical detection. Its video display can show the "score" and the digital display shows the value of the "allowance."
This score residual gauge can achieve accurate detection through the use of EOE . Our EOE detection system uses non-contact measurements and non-destructive testing.
Advantages
1. Our metal can test equipment has an optical microscopy system that achieves accurate positioning on a small platform.
2. The display clearly shows the scored bottom surface.
3. The EOE score residual gauge has a fiber optic cable that uses cold light illumination techniques and its brightness can be adjusted.
4. The raster micron sensor has a digital display that shows the value of the score allowance.
5. With its sophisticated detection technology, our video inspection machine is guaranteed to be accurate.
Technical Parameters
| | |
| --- | --- |
| Amplification Ratio | 900x |
| Resolution | 0.001 |
| Field of View | 0.2 |
| Repeatability | ±0.002 |