We are committed to providing superior metal packaging solutions and are your one stop shop for purchasing metal packaging solutions.
Jorson also provides professional technical support and services, and also participate in long-term partnerships with excellent Chinese can-making equipment suppliers. Our technical and service teams provide customers with comprehensive advice on selecting the right product, supporting design, plant layout installation, commissioning, staff training and more.
We can provide customers with a variety of can production lines, customized stand-alone equipment and can testing equipment. We also supply a variety of easy-open ends, aerosol cans, twist-off caps, spare parts, coating materials,and more.
Turnkey Project
We also participate in turnkey projects according to your needs. We provide package turnkey projects that cover factory design, production, assembly, installation, commissioning, and training. We supply our customers with the best custom tinplate packaging solutions for their projects, helping them save time and money. With our products exported worldwide, our turnkey projects have been successfully requested from numerous companies.
We currently offer the following turnkey projects: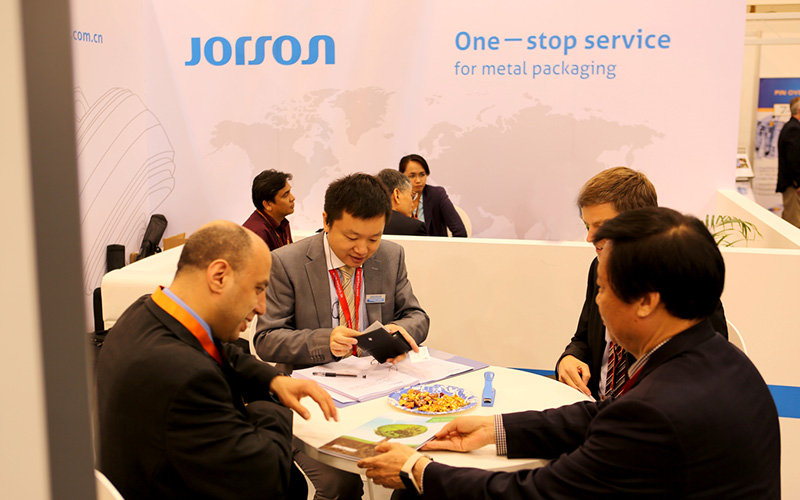 Main Can-Making Equipment and Spare Parts
We will work together with you to find the best can making machinery for your factory. We are capable of providing an entire can production line, and various supporting stand-alone equipment to work with your needs. Our can making equipment and spare parts are widely used in packaging canned food, beverage cans, gift cans, milk can packaging, tea tin packaging, paint packaging and more.
Main Equipment
Our main metal packaging equipment covers a variety of products, including 3-piece can production lines, 2-piece can production lines, monobloc can production lines, can end production lines, fancy can making machines and more. Our product lines also include side stripe powder coating systems, tinplate laminating lines, welding machines, combination machines, punching presses, and lock seamers.
Spare Parts
We also provide spare parts for all of our machinery, including welding machine parts, conveyor parts and plastic accessories. Welding rollers with and without mercury, Z-bars, chain dogs, star wheels, conveyor chains and sprockets are all spare parts we can provide.
Testing Equipment
In order to ensure our products' accuracy, we provide can testing equipment commonly used in production processes, and will offer testing solutions according to specific customer requirements.
Our high quality can making equipment and services have won us the trust of numerous companies within the metal packaging industry and have entered into long term partnerships with prominent can manufacturing companies worldwide.